Adorning a Special Trip
Experience Ueda City's Seasons and Culture with All 5 Senses
Delicious foods, traditional culture passed down locally, and leisure activities are the seasonings that complete any trip. Please enjoy the kind of experiences Ueda City's abundance of nature and geographic features makes possible.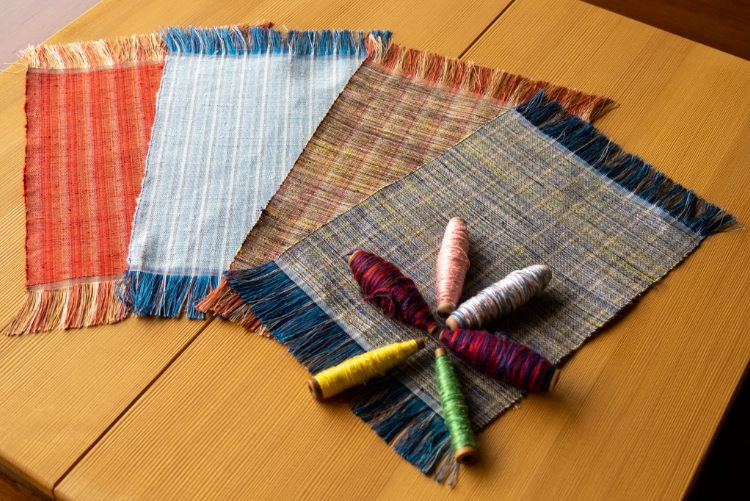 Experience culture
When you think of Japanese culture, beautiful kimonos made by craftsmen, and shrines and temples spring to mind. In Ueda City, you can see one of Japan's three great tsumugi, Ueda Tsumugi (silk), as well as the octagonal three-storied pagoda that is a national treasure at the oldest Zen temple in Nagano Prefecture.
Yutakaya
There is a kimono shop 6 minutes on foot from Ueda Station. You can rent fashionable but simple everyday kimonos made of Ueda Tsumugi (silk) to wear as you walk around town.
Koiwai Silk Studio
Characterized by its sedate luster and unique texture, Ueda Tsumugi (silk) is still woven by craftsmen at this factory. It's popular to try your hand at weaving a coaster.
Anrakuji (temple) Zazen
Zen is the path to quieting your mind. At Nagano Prefecture's oldest Zen temple, you can practice Zazen while receiving instruction from the chief priest. And you really must see the octagonal three-storied pagoda in the temple precincts, which is a national treasure.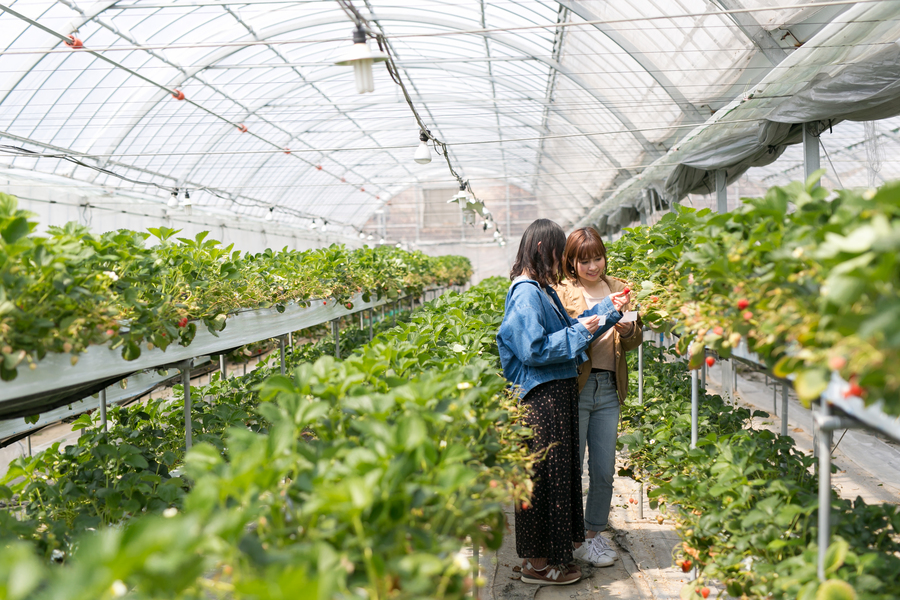 Experience Food
With a large difference between day and night temperatures and a high percentage of sunny days, Ueda City produces lots of fruits and vegetables in abundance. In town, not only can you eat farm-fresh produce, but you can also work the land in a popular farm experience program.
Shioda Higashiyama Tourist Farm
You can personally pick and eat such seasonal fruits as apples, strawberries, and grapes. And the adjacent farmers' market sells exceedingly fresh vegetables.
Mariko Winery
Surrounded by of grape farms, this picturesque winery has a view of Mt. Asama. Enjoy spending an elegant time with some delicious wine.
"Rokumon" sightseeing train
Running between Karuizawa and Nagano, Shinano Railway offers a trip that will give you your fill of local history, culture, and cuisine as you enjoy the scenery along the tracks.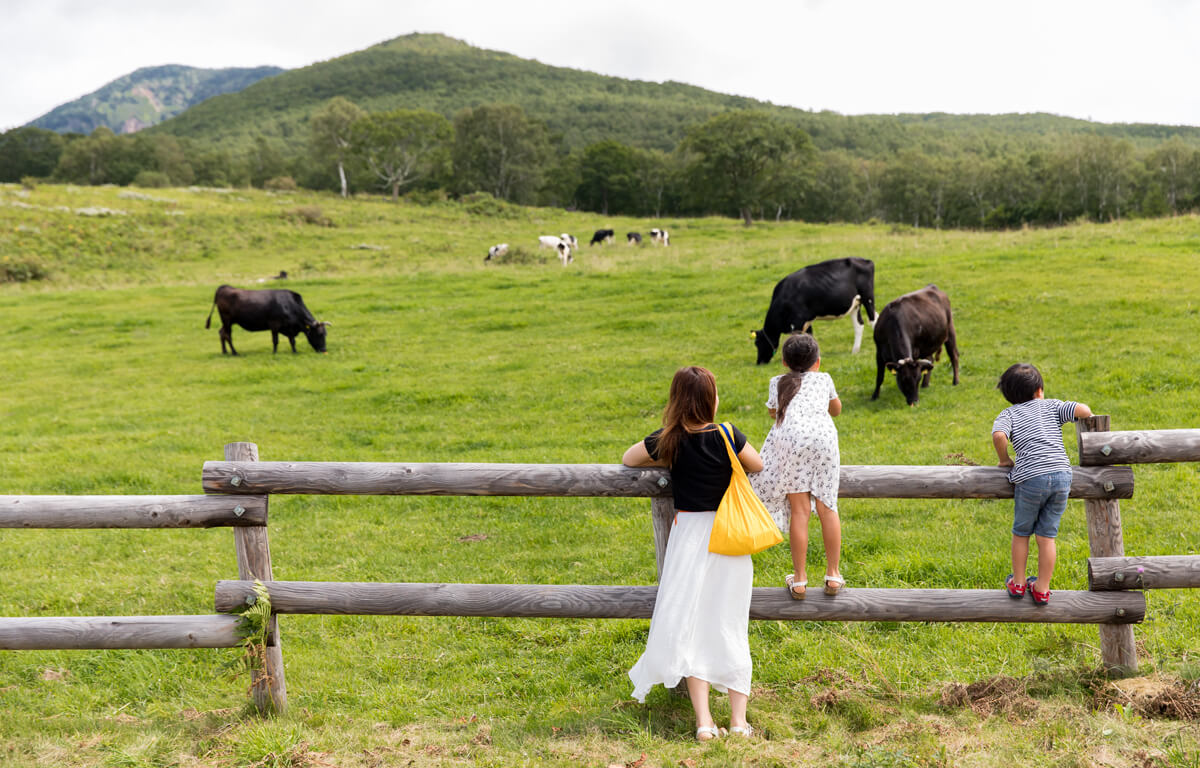 Experience nature
Ueda City is situated in the abundant nature of majestic mountains, the countryside that spreads at their base, and the leisurely-flowing Chikuma River. To its north and south are highlands designated as national parks, and a variety of activities are held in each of the four seasons.
Yamaboshi Nature School
Adults and children alike will enjoy a spiritually rich time in the forest. Head off on a nature walk with a highly experienced guide.
Inagura's Rice Terraces
Traditional rice terraces are spread across the mountain slopes. Built more than 1,300 years ago by industrious people and still in service, they are part of a wonderful scene selected as one of Japan's 100 best rice terraces.
Sugadaira Highlands Snow Resort
A high percentage of sunny days and a variety of ski courses to satisfy everyone from beginners to experts are the big draw here. Enjoy the stunning view of the Japan Alps and some of the best snow conditions in the country.
Takeshi Banshogahara Ski Resort
A 1,000 m long course of powder snow awaits you. A family ski resort geared toward beginner to intermediate skiers, its reasonable prices are also quite popular.
Bessho Line
This local line connects Ueda Station with Bessho Hot Springs, Nagano Prefecture's oldest hot spring area. The 2-car train runs a leisurely track through the scenic beauty of Shiodadaira's mountains, rice fields, and orchards.
Shinshu Seishunmura
This popular program allows you to experience working on a real farm. Connect with the local people through such activities as soba noodle making and working the fields.